Med risk för att vara tjatig har jag nu lyckats bli sjuk IGEN. Kollade på mina anteckningar och såg att senast jag var helt frisk var i slutet av maj, sen har det varit några omgångar förkylningar, bihåleinflammation, halsfluss and all that shit om varandra. Kul. Nu har jag mest ont som bara den i huvudet, kanske ska variera mig med lite svininfluensa 😉 ?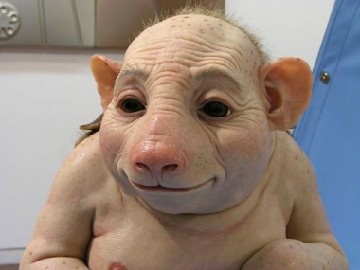 Nöff nöff
Fast det tror jag inte det är, har även ont i de gamla kära bihålorna…
En sak som i alla fall varierat sig är mitt knä. Istället för att som vanligt ha ont på insidan av vänster knä har jag nu ont på utsidan av höger knä :-p .
Jag veeeeeet jag låter som en 60-åring, men jag börjar bli rätt trött på att vara sjuk nu…